Carolina Creations offers a number of possible "financing solutions" to our clients. We always seek to maintain a list of professional and courtesy affiliates. Please let us know at any time if you need assistance or are having difficulty with any of the below "financing solutions".

Lyon Financial has been specializing in swimming pool financing for over 33 years with over 200,000 satisfied customers. We pride ourselves in our outstanding reputation within the industry. We are built on a strong foundation of sound business practices and seasoned management. Call Today at (877) 754-5966 .
LightStream is an online consumer lender that offers unsecured financing for consumers with excellent and substantial credit. With LightStream, quantified consumers will enjoy low interest rates, with no fees and an exceptional customer experience that is guaranteed. LightStream is an online lending division of SunTrust Bank.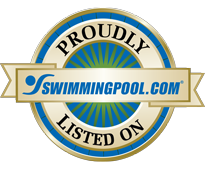 Lending Club is an on-line "peer-to-peer" lender specializing in unsecured consumer financing. Peer-to-peer lending involves connecting borrowers directly with investors, with Lending Club providing the Platform, underwriting and servicing of the loans. Members can borrow money more easily and at a better rate than what they get from a bank and or invest in a portfolio of loans at higher rates than those served by savings account or CDs.