At Carolina creations, we specialize in providing concepts to complete outdoor living construction services. As a Licensed General Contractor with over two decades of experience we are prepared to walk you through the process of building the backyard of your dreams. We have thousands of satisfied customers that will tell our story and provide you with peace of mind and confidence. You have located the area's premier Swimming Pool & Outdoor Living Contractor.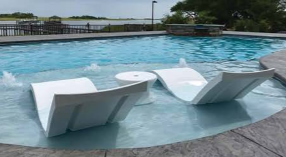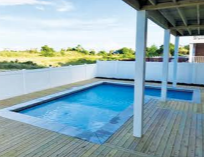 The rewarding decision to build a pool opens the door to a lifetime of enjoyment for you, your family and friends. With custom concrete pools, your options are limitless.
At Carolina Creations, we realize the decision to build a pool is a big deal. Therefore, why not trust a company that has been building backyard dreams for over two decades, one that takes into consideration the entire project, not just the in-ground pool component. At Carolina Creations, we have been building backyards since 1996, across the Carolinas. We have built a reputation of excellence, by following one simple practice. We believe that what we do, while exceptional, is not unique. However, the manner in which we do it, is second to none. We welcome you to experience the professional difference.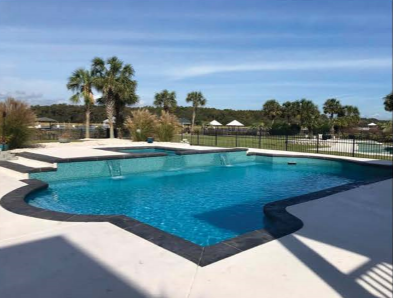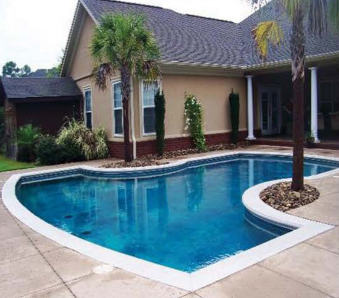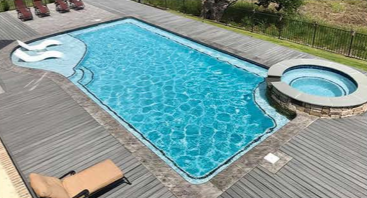 Let Carolina Creations create the ultimate outdoor pool environment, featuring a unique package with Haywood@copy premium products. Our EcoStar@copy pumps are the most energy efficient pumps in their class, and provide savings up to $1,500 per year on pool energy costs. The SwimClear@copy Quad Element filter provides maximum flow for increased energy savings. Our H-Series gas heaters are energy efficient and provide up to 18% savings by reducing pump run-time. Feature ColorLogic@copy 320 lights bring color to all corners of your backyard oasis. Pair them with the OmniLogic@copy automation system to get complete control of your pool, spa and landscape features anywhere with the industry's most intuitive apps for iPhone, iPad and Android.